Sign up for this year's Advent Devotional: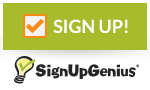 Our new online format allows you to read the newsletter for September 26 2021 on your phone, tablet or computer screen. Check it out!
Due to loosening of COVID-related restrictions by state and local government, we no longer have to ask you to sign up in advance of attending worship services. Just come! We do ask that you wear a mask in accordance with our county's calls for masking indoors due to the rise of the Delta variant.
Signup for food pantry volunteers